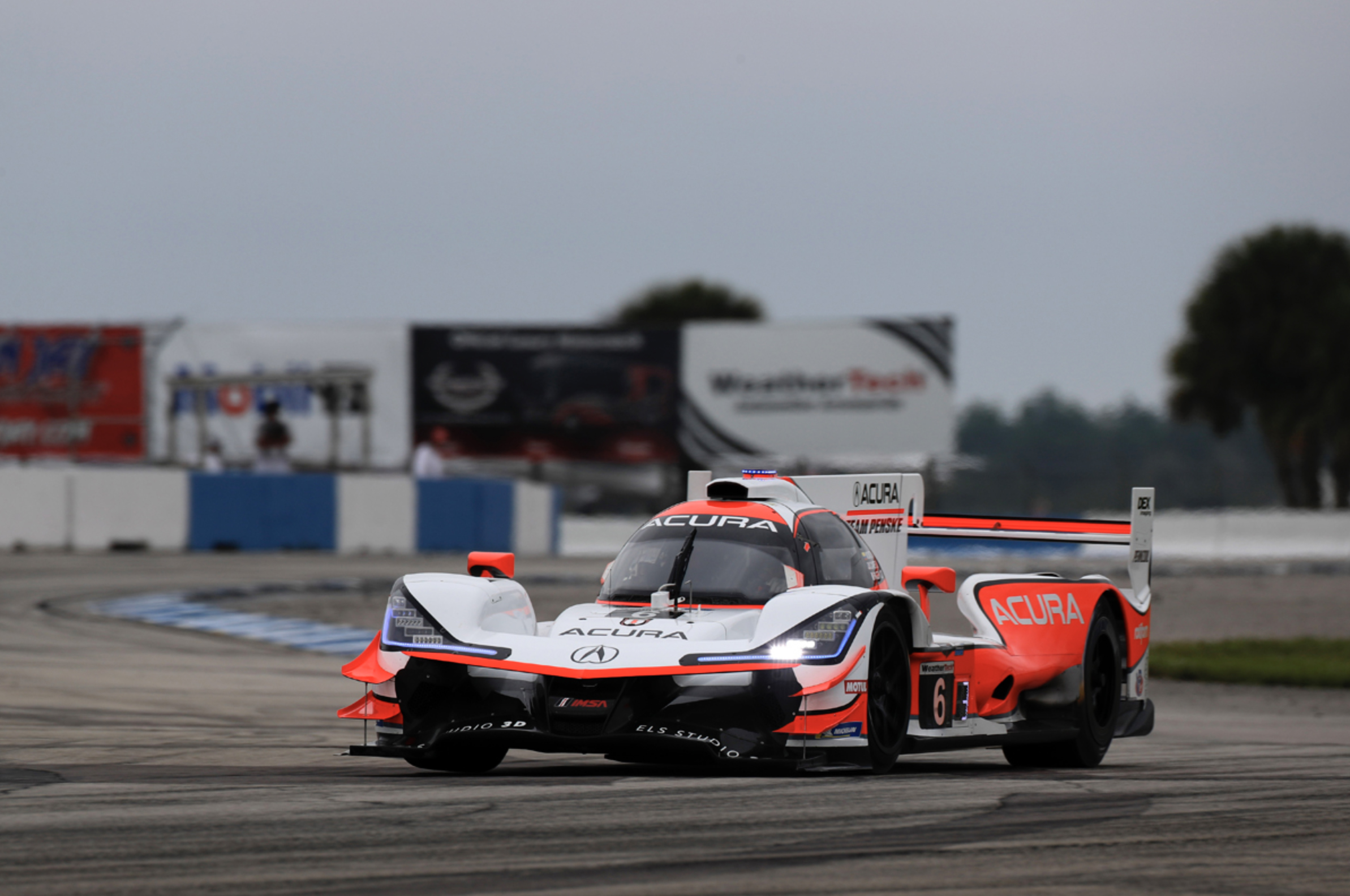 MSA Championship Race Report – 12 Hours of Sebring
November 15, 2020
Track: Sebring International Raceway
Race: 12 Hours of Sebring
Date: November 14, 2020
No. 6 Acura ARX-05 DPi – Dane Cameron/Juan Pablo Montoya/Simon Pagenaud
Start: 3rd
Overall Finish: 2nd
Class Finish: 2nd
Status: Running
Laps Completed: 348/348
Final Point Standings: 7th
Recap:
•The No. 6 Acura Team Penske ARX-05 trio of drivers had the team in position late in the 12 Hours of Sebring to pick up a signature endurance win for the organization, but contact with the No. 31 Cadillac on Lap 212 knocked Juan Pablo Montoya from the race lead before the team recovered for a second-place finish.
•Dane Cameron qualified the No. 6 Acura in the third position for the 2020 season finale. The result meant the team narrowly missed a fifth front-row lockout for Acura Team Penske in nine IMSA WeatherTech SportsCar Championship events this season as teammate Ricky Taylor won the pole position in the No. 7 ARX-05.
•Cameron quickly moved to the lead of the race after the second-place car was penalized for changing lanes before crossing the starting line on the opening lap, and the No. 7 Acura Team Penske entry was forced from the lead and into the garage with an intercooler issue on Lap 22.
•Montoya and Simon Pagenaud kept the No. 6 Acura at the front of the field throughout numerous pit stops and driver changes, setting up a potential victory that would have been the first of the season for the 2019 series champions.
•However, the No. 6 Acura and the No. 31 got together on Lap 212 and the contact spun Montoya from the race lead. After IMSA enforced a drive-through penalty on the No. 31 for avoidable contact in the incident, the No. 6 Acura began its climb through the field to finish on the podium for the third-consecutive race to end the season.