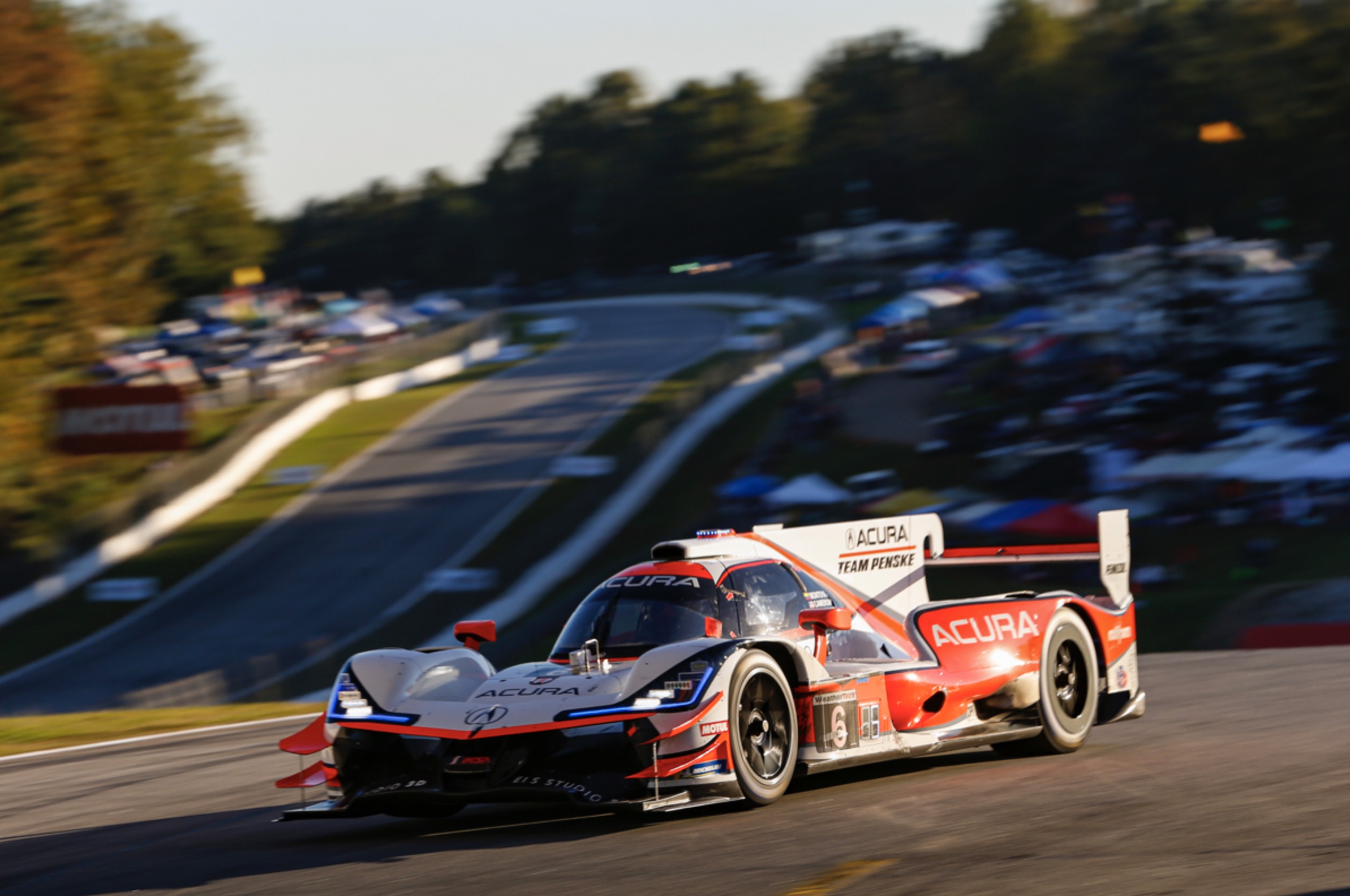 Team Penske IMSA WeatherTech SportsCar Championship Race Report – Petit Le Mans
October 18, 2020
Track: Michelin Raceway Road Atlanta
Race: Petit Le Mans
Date: October 17, 2020
No. 6 Acura ARX-05 DPi – Dane Cameron/Juan Pablo Montoya/Simon Pagenaud
Start: 1st Overall Finish: 3rd Class Finish: 3rd Status: Running Laps Completed: 460/460
Recap:
The No. 6 Acura Team Penske ARX-05 DPi trio of Dane Cameron, Juan Pablo Montoya and Simon Pagenaud battled through plenty of adversity, and one of the most-exciting finishes to an IMSA WeatherTech SportsCar Championship (IWSC) race in recent memory, to finish on the podium in third place in the prestigious Petit Le Mans at Michelin Raceway Road Atlanta (MRAA) on Saturday night.
Cameron paced the field at the start of the 10-hour endurance race thanks to his second-consecutive IWSC pole position on Friday afternoon, setting a MRRA lap record in the process.
As in the last race at Mid-Ohio Sports Car Course, Cameron was able to drive out to a commanding lead during his first stint before turning the No. 6 Acura over to Montoya on the second pit stop of the day.
Both Montoya and Pagenaud were able to keep the No. 6 Acura at the front of the field before Cameron returned to the seat for his second stint on lap 195.
Toward the end of the eighth pit cycle of the day and in position to cycle to the race lead, Cameron was one of four drivers involved in two, separate incidents on the exit of the first turn on lap 228. After pitting for repairs, the 2019 IWSC Championship Acura team restarted from the fifth position when the race resumed.
To make up the lost track position, the engineering crew on the No. 6 Acura elected to pit off-sequence to the leaders, allowing the team to move up to the third position throughout additional stints by Montoya and Pagenaud.
Unfortunately, the race ended under the yellow flag and the team was not able to advance their position any further, but the finish marked the first podium result for the team in 2020.
Quote:
"All in all, it was a good day for the No. 6 Acura ARX-05 team, but it was a little disappointing because we dominated the first half of the race. What happened to Dane has happened to all of us at some point. It happened to me in the last race at Mid-Ohio. It's tough to recover from that but we did a great job in maintaining a gap to the leaders. I thought we had enough pace to win the race, but when we lost the track position it made it very difficult. There is a lot of traffic at Road Atlanta and that makes it hard to make up any ground."